Why Choose a Taxi from Malaga Airport?
When travelling from Malaga Airport, choosing a taxi offers several advantages in terms of convenience and comfort. Taxis provide a seamless journey, ensuring you quickly arrive at your destination. Here are the reasons why taxis are often preferred in various transportation situations
Top Reasons to Choose Taxi From Malaga Airport
Taxis from Malaga Airport are unparalleled in terms of convenience. Instead of waiting for public transportation or figuring out complicated directions, a taxi offers a direct and hassle-free transfer. 
Taxis are readily available at the airport terminal, allowing you to locate one and be on your way quickly. This is especially beneficial when you have a tight schedule or travel with heavy luggage or young children. 
With Estepona Transfers Taxi Service, you don't have to worry about getting through busy areas or carrying your bags on and off buses or trains. It provides a seamless journey, saving you valuable time and peace of mind.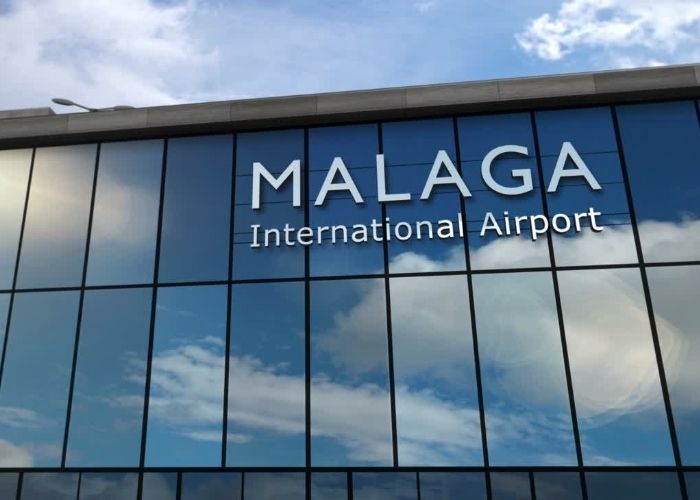 After a long flight, all you want is to feel relaxed. Taxis from Malaga Airport offer a comfortable environment for you to do just that. You can stretch out and relax to your goal with plenty of legroom and roomy seats. Taxis often come equipped with modern amenities like air conditioning, allowing you to escape the heat of the Andalusian sun. Whether you're going alone or with a group, taxis make the trip comfortable and fun, so you arrive at your destination feeling rested and ready to go.
One of the critical advantages of choosing a taxi from Malaga Airport is its door-to-door service. Unlike other modes of transportation, such as buses or trains, taxis take you directly to your desired destination. Whether it's a hotel, a tourist attraction, or a residential address, taxis ensure you're dropped off right at the entrance. 
This eliminates the need for additional transfers or walks from bus or train stations to your final stop. With a taxi, you can say goodbye to the hassle of dragging your luggage around or navigating through unfamiliar streets. The convenience of door-to-door service adds comfort to your travel experience.
Situations Where Taxis Are Preferable:
Late-Night Arrivals: 

Taxis operate 24/7, providing a safe and reliable transfer to your accommodation regardless of the time you land. This eliminates concerns about finding transportation during unconventional hours.

Travelling with Heavy Luggage: 

A stress-free solution for those with bulky luggage. The drivers are happy to assist in loading and unloading your bags, sparing you from physical strain. Taxis have ample space to accommodate your belongings, ensuring a comfortable journey.

Exploring Multiple Destinations: 

It provides flexibility for exploring various locations. You can customize your itinerary, making multiple stops along the way. This saves you from adhering to specific bus or train schedules or walking long distances between different points of interest.

Limited Mobility or Special Needs: 

Taxis from Malaga Airport offer accessibility features for individuals with limited mobility or special needs. They are designed to accommodate passengers with disabilities, providing ramps or lifts for easy boarding and disembarking. Taxi drivers are trained to assist passengers with disabilities, ensuring a safe and inclusive transportation option.

Travelling in a Group: 

Ample space to accommodate multiple passengers, making it convenient for group travel. Depending on the group size, you can choose a taxi that suits your needs, ensuring everyone can travel comfortably.

Urgent or Time-Sensitive Travel: 

Taxis are the go-to option for urgent or time-sensitive travel. Experienced taxi drivers are familiar with the routes and traffic patterns, ensuring a swift and punctual arrival at your destination.
How Much Does a Taxi from Malaga Airport Cost?
The cost of a taxi from Malaga Airport depends on factors such as the distance, time of day, and any additional services required. It's best to consult with the taxi driver or check the pricing information displayed at the airport.
Are Taxis From Malaga Airport Safe?
Yes, taxis from Malaga Airport are considered a safe mode of transportation. The drivers undergo thorough background checks, and the vehicles are regularly inspected to ensure passenger safety.
Can I Pre-Book A Taxi From Malaga Airport?
It is possible to pre-book a taxi from Malaga Airport. Many taxi companies and apps offer this service, allowing you to arrange your transportation in advance for added convenience.
Are There Taxis Available For Large Groups At Malaga Airport?
Malaga Airport offers taxis of different sizes to accommodate various group sizes. You can request a larger vehicle like a minivan or an SUV to ensure everyone can travel together comfortably.
Taxis from Malaga Airport are a great choice because they are easy, comfortable, and will take you to your door. They make travelling easy and fun and ensure you get where you want to go without any trouble.
Whether arriving late at night, travelling with heavy luggage, exploring multiple destinations, having limited mobility or special needs, travelling in a group, or requiring time-sensitive transportation, taxis offer the perfect solution. With their seamless journey, comfortable interiors, and personalized service, taxis ensure a convenient and comfortable ride. 
So, the next time you land at Malaga Airport, consider choosing a taxi for a hassle-free and enjoyable journey. Contact us @+34644520950 today to learn more about our services and discounts.