Book a Malaga Airport Taxi Transfer with Estepona Transfer
At Estepona Transfer, we understand the importance of a smooth and hassle-free airport transfer experience. At Malaga Cabbie, we are dedicated to providing exceptional taxi services for travelers to and from Malaga Airport. 
Our top priority is ensuring that our customers have a comfortable and punctual journey, arriving at their destinations with utmost satisfaction. 
In this comprehensive guide, we will walk you through the process of booking a Malaga Airport taxi transfer with Malaga Cabbie, highlighting the key features that set us apart and guarantee your satisfaction.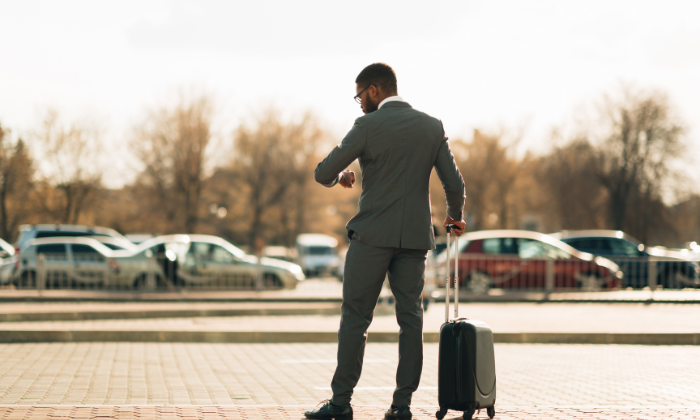 Why Choose Estepona Transfer?
When it comes to airport transfers, we believe in providing a service that exceeds expectations. Here are some compelling reasons to choose Estepona Transfer for your transportation needs:
1. Reliable and Punctual Service
We get it, time is hella important, especially when you gotta catch a flight or be on fleek at your destination.. Our team of experienced and professional drivers is committed to providing reliable and punctual service. We closely monitor flight schedules and adjust pickup times accordingly, ensuring that you have a stress-free journey.
2. Extensive Fleet of Vehicles
We gotchu with a lit selection of well-kept rides to fit your vibe. Whether you're solo or squad deep, we got the whip to fit you snug. Our ride options are lit – sedans, minivans, and spacious SUVs – so you can pick the one that vibes with your needs.
3. Professional and Courteous Drivers
Our drivers are not only skilled at navigating the roads of Malaga but also prioritize customer satisfaction. They are trained to provide a high level of professionalism and courtesy throughout your journey. With their extensive knowledge of the local area, they can suggest scenic routes or recommend popular attractions, making your trip even more enjoyable.
4. Competitive Pricing and Transparent Billing
We believe in offering competitive and transparent pricing to our customers. With Estepona Transfer, you can rest assured that you won't encounter any hidden fees or surprises. Our prices are lit and depend on how far you're going and what kind of ride you want. Just hit up our website to get a quick quote.
How to Book a Malaga Airport Taxi Transfer
Booking a Malaga Airport taxi transfer with Estepona Transfer is a straightforward process that can be completed in a few simple steps. Here's a detailed guide on how to make your reservation:
1. Visit our Website
To initiate the booking process, visit our website at www.estepona-transfers.com  or call at +34644520950 Our user-friendly interface ensures a seamless experience, allowing you to navigate effortlessly through the booking process.
2. Choose Your Transfer Details
On our website, you will find a dedicated booking form where you can enter your transfer details. Begin by selecting Malaga Airport as your pickup location and inputting your destination. If you require a return journey, indicate the date and time of your departure as well.
3. Select Vehicle Type
Next, choose the type of vehicle that best suits your needs. Whether you're traveling solo or with a group, we have a range of options available to accommodate your party comfortably. Select the desired vehicle and proceed to the next step.
4. Customize Your Transfer
We understand that every traveler has unique requirements. We offer additional customization options to enhance your transfer experience. If you require child seats, extra luggage space, or any other special requests, you can specify them during the booking process.
5. Review and Confirm
After you've given all the deets, take a sec to peep your booking summary. Make sure all deets are on fleek and you've picked the right vibes.  If everything looks good, proceed to confirm your reservation.
6. Secure Online Payment
At Estepona Transfer, we prioritize the security of your transactions. Our website employs industry-standard encryption protocols to safeguard your personal and financial information. Choose your preferred payment method and follow the secure online payment process to finalize your booking.
7. Receive Booking Confirmation
After completing your reservation, you will receive an email confirmation with all the relevant details of your Malaga Airport taxi transfer. This confirmation serves as proof of your booking and includes information such as pickup instructions, driver contact details, and any additional instructions you may need.
Additional Services and Benefits
At Estepona Transfer, we go the extra mile to ensure your complete satisfaction. In addition to our exceptional airport transfer services, we offer a range of additional services and benefits that enhance your travel experience:
1. 24/7 Customer Support
Our squad of customer support is always on fleek and ready to help you out with any issues you have, 24/7. Whether you need to make changes to your reservation, inquire about specific requirements, or seek guidance during your journey, we are just a phone call away.
2. Multilingual Drivers
We understand that language barriers can sometimes be a challenge when traveling to a foreign country. That's why we have a team of multilingual drivers who can communicate with you in your preferred language. Whether you speak English, Spanish, French, or any other major language, we strive to make your journey comfortable and convenient.
3. Sightseeing and Tour Options
If you're interested in exploring the beautiful city of Malaga or its surroundings, we can arrange personalized sightseeing tours for you. Our knowledgeable drivers can suggest popular landmarks, hidden gems, and local attractions worth visiting, ensuring that you make the most of your time in the region.
4. Corporate and Group Transfers
At Estepona Transfer, we cater to both individual travelers and larger groups. If you're traveling with colleagues for a business conference or planning a group excursion, we can arrange reliable and comfortable transportation for your entire party. Our spacious vehicles and professional drivers ensure a seamless experience for everyone involved.
When it comes to booking a Malaga Airport taxi transfer, Estepona Transfer is your trusted partner. With our commitment to exceptional service, reliable and punctual drivers, extensive vehicle options, and competitive pricing, we strive to exceed your expectations. 
Our user-friendly online booking process ensures convenience, and our additional services and benefits add value to your journey. Experience the difference with Estepona Transfer and enjoy a stress-free and comfortable airport transfer in Malaga.